IN LOVE with this update! However, posting still needs to streamline block quotes. I was blocking quotes in one of my posts yesterday, and it was complicated. Had to HTML to get them the way I wanted.
The WordPress.com Blog
WordPress for iOS version 4.8 comes with exciting editor and navigation enhancements.
Visual Editor
We're thrilled to announce that the 4.8 release includes a beautiful new visual editor. With the new editor, you can add rich text like bold, italics, links, and lists naturally as you type. You can also insert images with a tap, seeing real-time uploading progress and images right in the post.
Before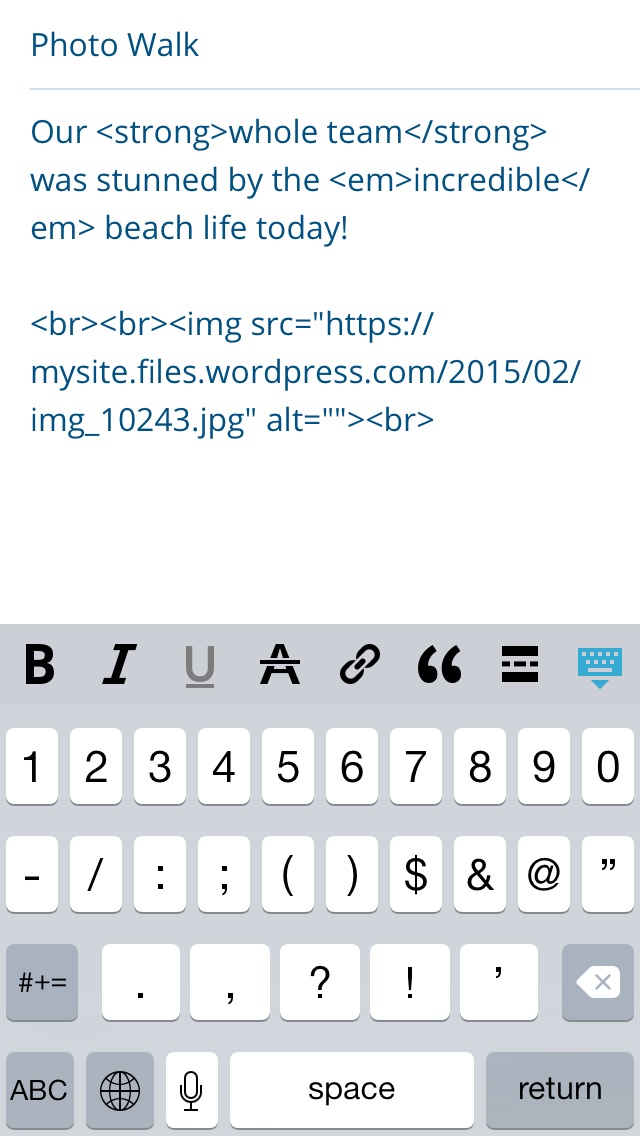 New Editor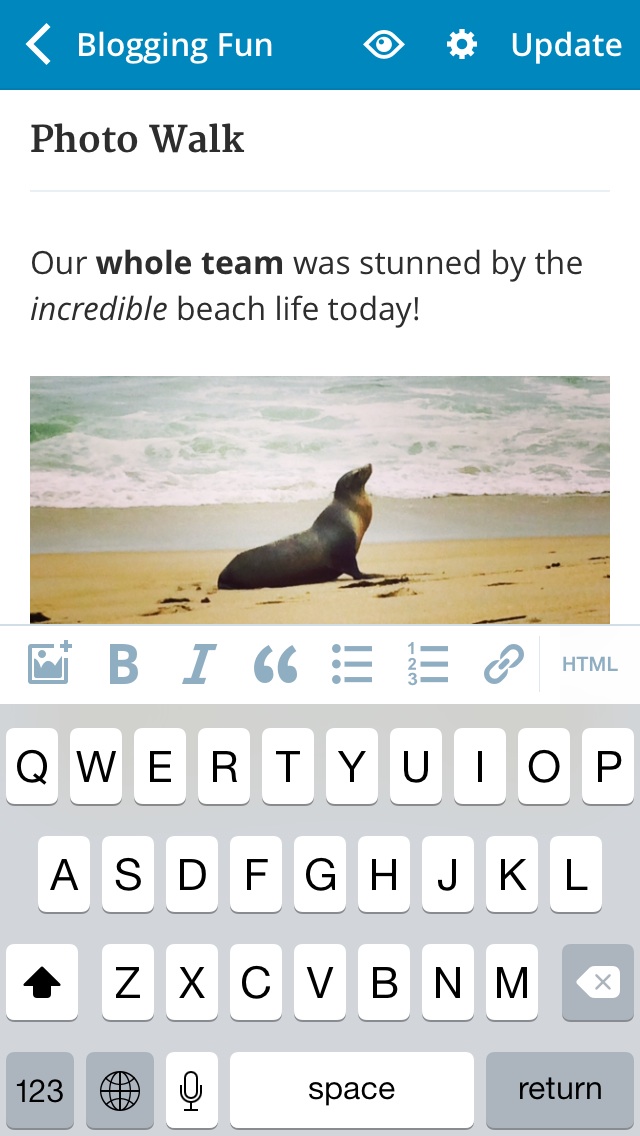 App users have long wished for a "what you see is what you get" (WYSIWYG) editor on iOS. Until now, a rich mobile editing experience on the iOS app was reserved for those who felt comfortable with HTML. But not everyone is comfortable with coding, and few find it convenient to use code on a mobile device. The visual editor removes this technical friction and makes creating and publishing content on the go simpler. No code necessary!
The new…
View original post 235 more words